Congratulations!
You made it through nursing school, and you're ready to start building your career.
You've always been one to stand out in a crowd, and you don't want your nursing career to be any different.
From the moment you heard about it, the idea of travel nursing has captivated your imagination, and you're wondering what it would take to land one of the new grad travel nurse jobs.
Your dream can become a reality.
In this guide, you will find everything you need to know about becoming a new grad travel nurse.
Table of Contents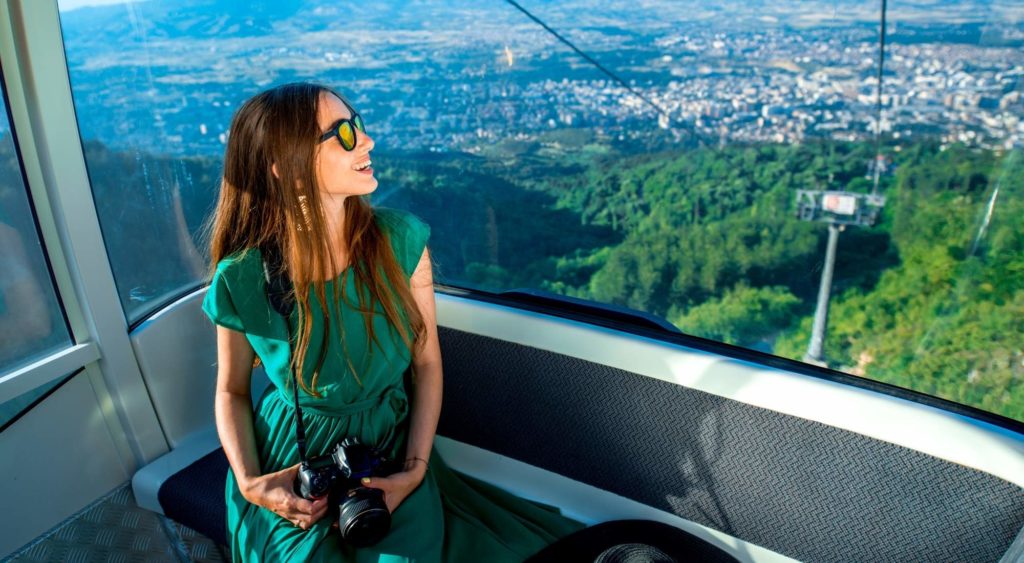 Can a New Grad be a Travel Nurse?
No. In general, most facilities require travel nurses to have at least 1 to 2 years of registered nursing experience in their primary specialty.
Why Do Travel Nurse Agencies Not Accept New Grad Travel Nurses?
Facilities do not typically hire a new grad travel nurse who is lacking in experience.
Why is this?
The bottom line is that it's for the protection of:
Yourself

Your patients; and

The facility where you work
Most travel nurse positions only offer one to two days of orientation.
Add to this the fact that you will most likely be entering a short-staffed unit, and It becomes very obvious that you need to hit the ground running and be well-prepared to handle the trials and tribulations that are sure to accompany your position.
You will need to remain unfazed by the fact that core staff may not always be available to answer any advanced clinical questions you may have.
Travel nurses need to have plenty of experience in patient care and need clinical hours under their belts to understand how to:
Work in a unit that may be understaffed

Stay organized

Remain calm under pressure

Prioritize tasks and supplies

Recognize when they need to reach out for help

Make informed, swift decisions
When it comes to travel nursing jobs, no experience is typically a dealbreaker.
But no worries.
Just because you do not have the immediate option of becoming a new grad travel nurse, that doesn't mean there are no other options for you to start moving towards your goal of becoming a travel nurse.
What Are The Requirements to Become a New Grad (RN), Travel Nurse?
Following your graduation from an accredited nursing program, the process for becoming a travel nurse is pretty straightforward.
Pass the NCLEX Exam
Once you are a qualified registered nurse, your next step to becoming a traveling nurse is to pass the NCLEX.
The National Council Licensure Examination is an exam for the licensing of nurses in:
The United States

Canada; and 

Australia
Its focus is on using critical thinking skills to make nursing judgments involving patient care and determine if a nursing school grad is fully prepared to begin practicing as an entry-level nurse.
Hold RN Licensure
Once you pass the NCLEX, your next step is to apply to your State's Board of Nursing to obtain your nursing license.
This will involve sending the state board your:
Nursing transcripts

Application; and

Any required fees
But what happens if you received your nursing license in one state, and want to be a travel nurse to a different state?
No problem.
This is where the NLC or Nurse Licensure Compact can come into play.
The NLC allows a nurse to hold a multi-state license, meaning they can practice in their home state, plus any other compact state.
At the moment, 34 states have enacted NLC legislation with 12 other states pending.
The only caveat is that to qualify for a compact nursing license, you must currently reside in a compact license state.
What do you do if you don't live in a state that participates in the Nurse Licensure Compact?
In that case, you would simply need to apply for licensure by endorsement to the State Board of Nursing in the state where you would like to practice.
Complete at Least 1 Year of RN Experience
Since the requirement for most travel nurse positions is at least 1 year of experience as a registered nurse, your next step is to land your first nursing position.
Curious about what specialties will best help you to get your foot in the door for travel nursing positions?
A recent study published in a Travel Nurse Compensation Report noted the following as the top 10 highest paying specialties:
Labor and Delivery

Neonatal Intensive Care

Operating room

Post-anesthesia Care Unit

Intensive Care Unit

Pediatrics

Emergency Room

Telemetry

Step-down Unit
Are There Any Exceptions To Finding Travel RN Jobs for New Graduates?
As you are well aware, the COVID-19 pandemic has rocked the medical world.
The good news for you is that the pandemic has opened a window for new grad travel nurse jobs.
At the current time, when it comes to travel nursing jobs, no experience may not pose the same issues it would be if we were experiencing healthier times.
During COVID-19, some hospitals have opened new grad travel nurse positions to nurses who have only minimal experience.
As this is a state-by-state decision, you will want to get in touch with your travel nurse recruiter to discuss your individual situation.
Missing Nursing Experience? 3 Things You Can Do in the Meantime
If you are feeling discouraged because you are lacking in nursing experience, there is no need to despair.
If you are still in nursing school or have not yet met your 1 to 2-year experience requirements, you can still go ahead and get the ball rolling by creating your travel nurse profile with Trusted Nurse Staffing.
In your profile, you will be listing your ideal assignment requirements as well as your current qualifications, which can easily be updated as you go.
And the experts at Trusted Nurse Staffing can help you with licensing, as well as job placement once you have met the requirements.
Apply now to get in the Trusted Nurse Staffing workflow.
4 Ways New Grads Can Build Their Resume For Travel Nursing Jobs
Here are 4 things that every new grad travel nurse can start doing right now to prepare for traveling healthcare positions.
#1: Spend Time Working in an Acute-Care Setting
Facilities utilize travel nurses because they need people to fill gaps who need minimal supervision and who can hit the ground running.
So getting consistent experience in one specialty or area is extremely valuable in the nursing profession.
One area of specialty you may want to check into is the med-surg unit.
Comparable to general medicine, this unit includes individuals who have been transferred from other acute care areas, including the surgery unit.
You will get a wide variety of experience while working in the med-surg unit and will become well-versed in a variety of areas including:
Taking regular vitals

Administering meds

Starting IVs and giving IV medications

Blood transfusions

Class 1 telemetry

Cardiac drips

Respiratory Care

Patient education

Changing dressings

Catheter insertion and removal
Figure Out Your Specialty
This is the perfect time to find your nursing niche by trying out different departments to see where you might like to specialize.
Here are a few questions to ask yourself as you consider landing on a specialty:
What was your favorite rotation during your nursing clinicals?

What shifts do you prefer?

Are there areas of nursing that you dislike?

Do you enjoy working in a high-energy setting?

Are you good at multitasking?

Are you able to think on your feet, and quickly make a wise decision?

Do you have any physical or mental limitations that may keep you from choosing a specific area?
And keep in mind that your nursing specialty is not etched in stone.
If you decide to change specialties at some point in your nursing career, it's perfectly doable.
#2: Be Flexible
Flexibility.
It is an important quality for life in general, and particularly valuable in the field of nursing.
What does that look like as you are working on gaining experience to become a new grad travel nurse?
Be flexible in your choice of shifts and days off

Be willing to float to gain versatile skills

Consider taking a position that might not be your first choice for a specialty or hospital
#3: Get Advanced Certifications
Continuing certifications will show your potential employers that you are proactive and that you care enough to want to provide the very best in patient care.
Here is a list of common advanced certifications you may want to consider:
CDN

–

Certified Dialysis Nurse

CPN

  –

Certified Pediatric Nurse

CRNA

–

Certified Registered Nurse Anesthetist

OCN

–

Oncology Certified Nurse

CCCTM

–

Certified in Care Coordination and Transition Management

CHN

–

Community Health Nurse

BLS

–

Basic Life Support

ACLS

–

Advanced Cardiac Life Support
#4: Talk To a Recruiter After You've Fulfilled Your New Grad Travel Nurse Requirements
You have completed your new grad travel nurse requirements.
Well done!
What's next?
Get in touch with Trusted Nurse Staffing and ask to visit with one of our travel nurse recruiters.
If you haven't already created your profile, you will want to do that now.
In your profile, you will list your ideal travel nurse job requirements, as well as your qualifications.
Then you and your recruiter will work together to find the perfect travel nursing assignment for you.
At Trusted Nurse Staffing we have flexible opportunities ranging from per diem to 52-week assignments. And if you complete an assignment that you loved, we can even help you extend if it is a good fit for both you and our client.
How Trusted Nurse Staffing Can Help You Find Your First Job After You've Completed The New Grad Travel Nurse Requirements
As the premier new grad travel nurse agency, Trusted Nurse Staffing has the expertise needed to give you a smooth transition into one of our new grad travel nurse jobs.
Why should you choose Trusted Nurse Staffing?
All of our travel nurses have 24-hour access to their recruiters

We offer flexible contracts with everything from per diem to 52-week assignments

Each new travel nurse receives a welcome box that includes swag from the Trusted Nurse Staffing store

We provide medical, dental, and vision insurance plans

We have a department devoted solely to quality assurance to guarantee that you have the best possible travel nurse experience

Our

loyalty program

allows you to earn a wide variety of fun gifts
At Trusted Nurse Staffing, we realize that you are putting your faith in us and that's not something we take lightly.
No matter where you are on your travel nursing journey, Trusted Nurse Staffing is ready to help you find your next adventure.